Organic silicon plastics material has stable physical characteristics and is not easy to degrade. It is usually reuse by plastic recycling granulating equipment. Throughout the process of silicon plastic recycling, whether through granulating or thermal solution, an organic silicon plastic crusher machine is necessary. There will be problems during the crushing process of the plastic crusher machine. what is the reason? How to deal with it?
To understand the reason why the silicon plastic is difficult to get out of plastic crusher through screen mesh, we must firstly understand the operating principle of the plastic crushing machine. Through the shearing force of the rotating blades and the fixed blades, the plastic materials in the crushing room was cut and crushed by plastic crusher machine. The granulated material is discharged from plastic crusher through the holes of screen mesh sieve. The materials greater than the size of the sieve hole will be rolled and cut again in the crushing room until they are granulated to specify the size.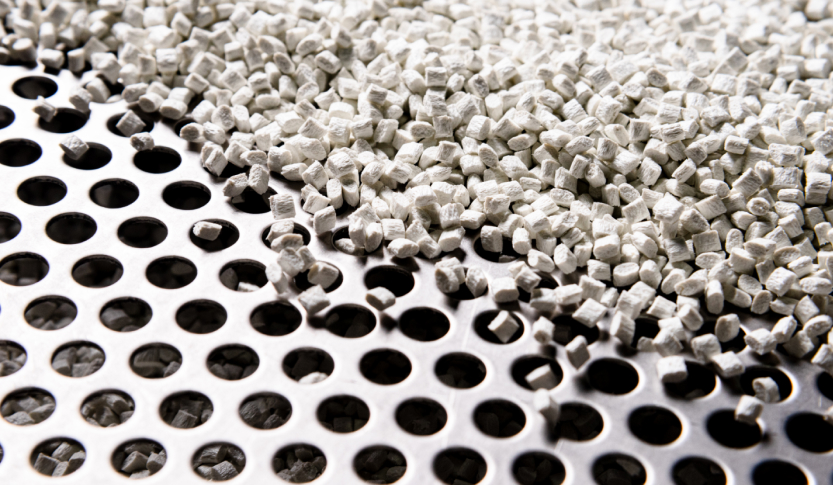 There are four reasons for why the silicon plastic is difficult to discharge from plastic crusher:
1. During the crushing process, due to the too little plastic material in the crushing cavity, the crushing material will roll upward through the internal airflow, resulting in incompetence. To solve this problem, as long as you ensure continuous feeding enough materials into plastic crusher.
2. During the crushing process, the gap between rotating blades and fixed blades is too large,it leads to the size of the crushed material is too large, which is difficult to remove from the plastic crusher through screen mesh holes. In response to this problem, when we crush different materials, we should adjust the blades gap appropriately in order to facilitate the plastic material granulating.
3. During the material discharging process, the size of the sieve holes is too small, it will cause the output capacity of the plastic crusher is not big .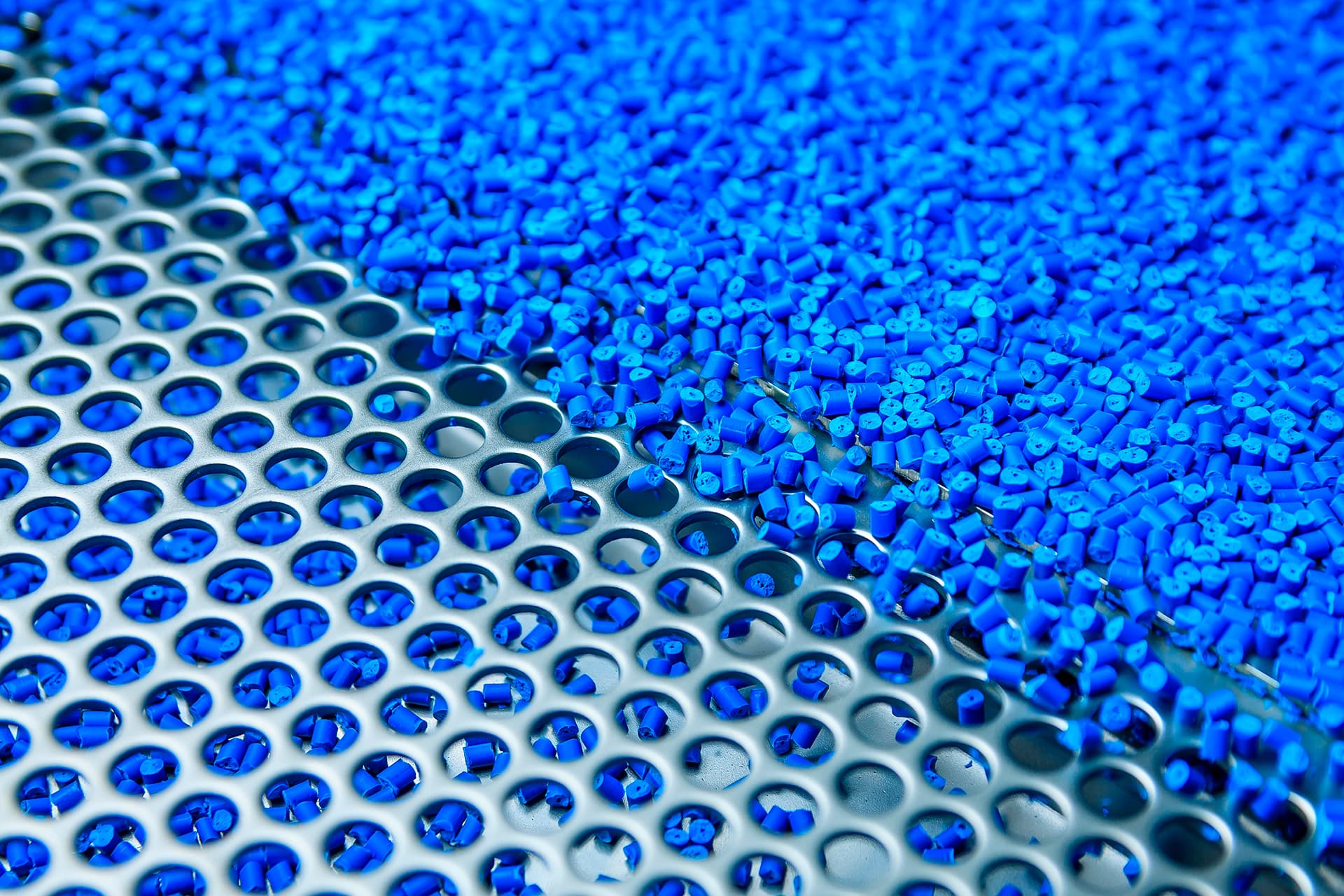 4. In addition, if the plastic granulator is equipped with a discharging device such as screw conveyor or blower conveyor and cyclone system, we have to check and consider to change a bigger power of screw conveyor or blower.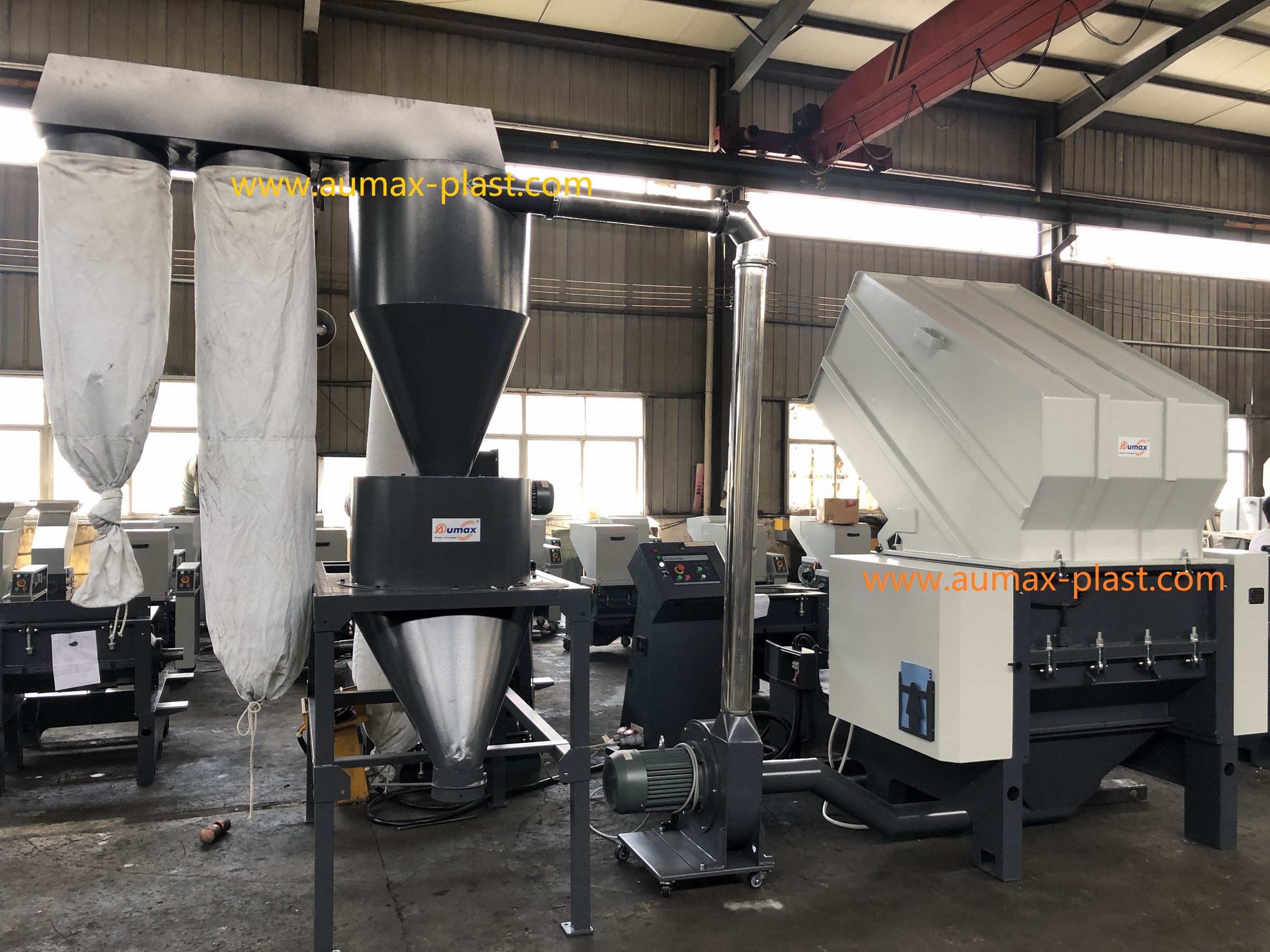 The above is the reasons are why the granulated plastic is difficult to discharge from plastic crusher and the output of plastic shredder is too slow. We hope it will be helpful to everyone!