AUMAX waste plastic shredder is a crushing reducing equipment launched to handle waste plastic products. It can handle materials including plastic bags, plastic bottles, plastic film, and jumbo bags.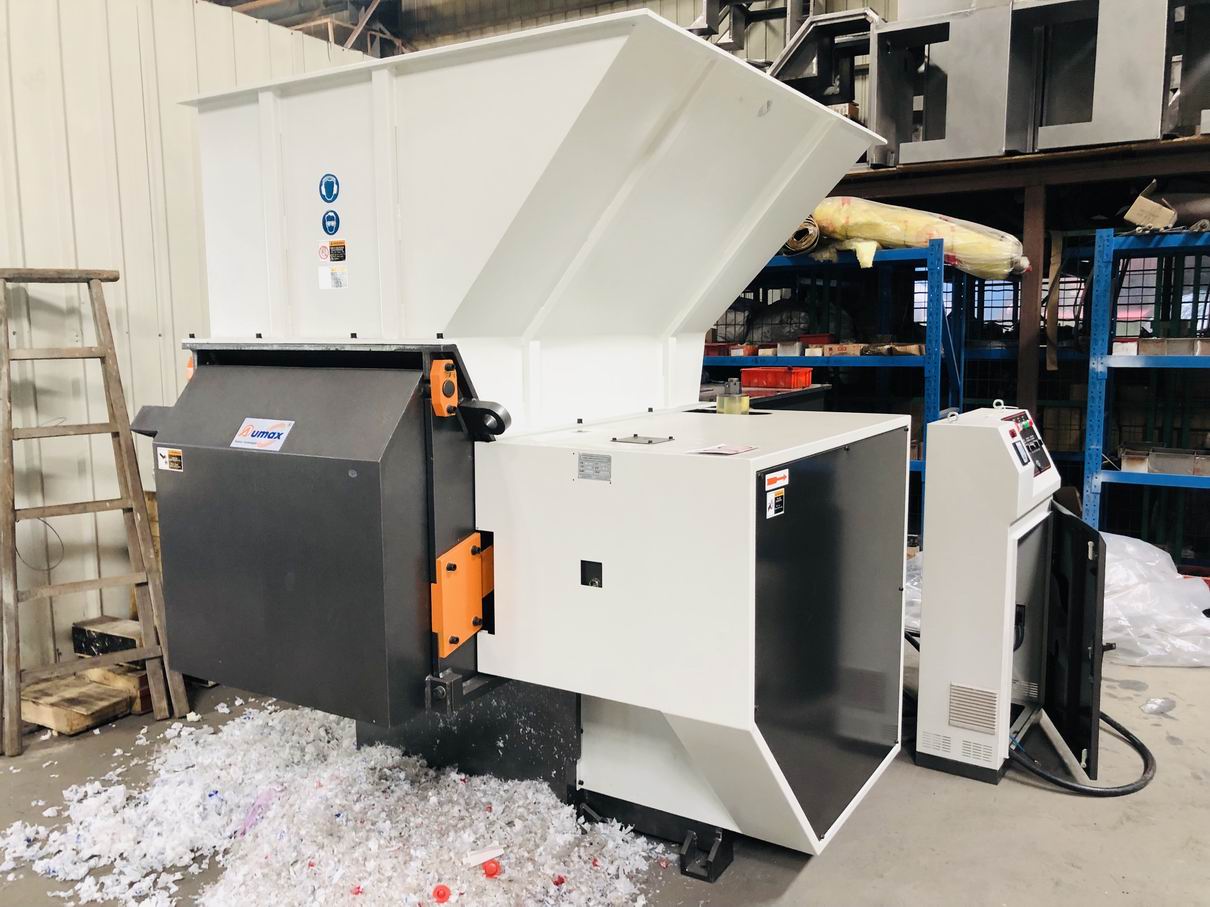 【Scope of application】
AUMAX single shaft plastic shredder is a highly used medium -speed and large torque crushing equipment in solid waste treatment equipment. The machine is widely used in processing various regeneration materials such as PE, PC, PVC, PET, PA, PP, ABS, PS plastic. Suitable for crushing and reuse of all waste plastics such as crushing boxes, thin pipes, blowing plastic parts, bottles, shells, living plastic supplies and factory plastic corners.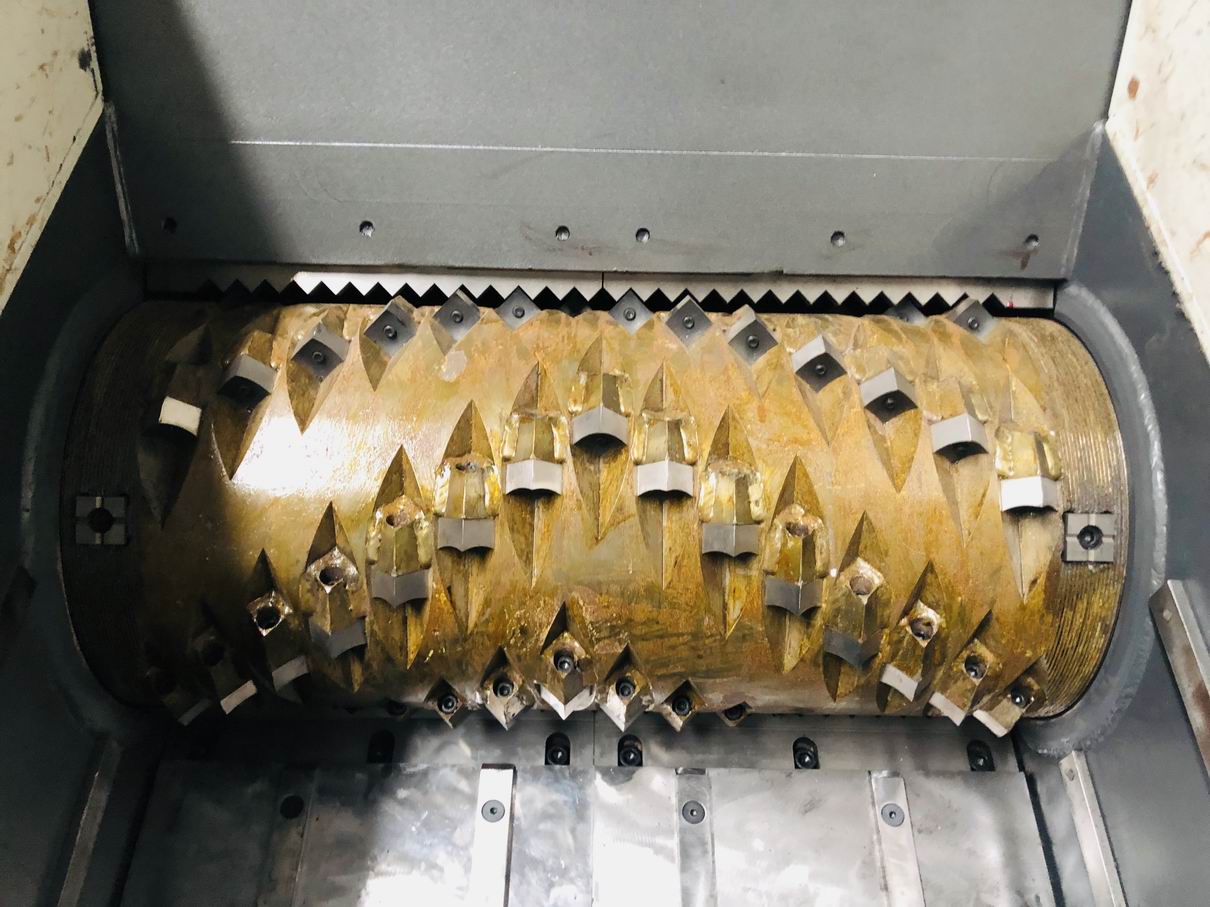 【Product advantages】
Aumax single shaft plastic shredding machine is equipped with high hardness blades with strong shear force, which can prevent the material winding on the rotor shaft during the process of plastic shredding, to ensure that the equipment is running stable. The core components are all imported configuration, and the quality is guaranteed.
The whole shredder machine is equipped with a swing arm push design and the PLC automatic control system to achieve higher output. Large size feeding hopper and shredding room with horizontal flat push system, which greatly exerts the superiority of its ability to shred high -hardness and large -sized material.