As a Central Plastic Granulator Suppliers, share with you.
Today, with the rapid development of the new market economy, more and more emerging countries are beginning to pay attention to the development of the plastic recycling industry, and the development team of the plastic recycling machinery industry is also growing. In short, the plastic recycling granulator is a kind of production equipment for producing granules. Such products have been widely used in all walks of life. But the reason why Plastic Granulator can win the trust and recognition of the majority of consumers is because it has outstanding performance advantages, reflected in the following aspects: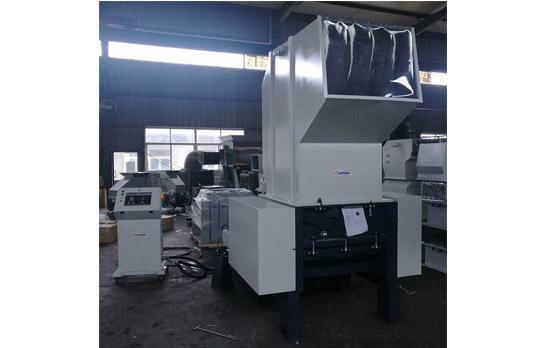 Plastic Granulator
On the one hand, the outstanding stability of the plastic recycling granulator. Stability is very important, it determines the service life of the machine. In this way, there will be no problems during use, and major economic losses can be avoided. However, if the stability of the plastic recycling granulator is poor, it is likely to cause various problems. Therefore, before choosing a plastic recycling granulator, you must pay attention to the performance of the machine. The sales performance of plastic granulator Shuli Machinery is very stable, highly recognized and exported to more than 20 countries.
On the other hand, practicality is another thing to consider. For most production equipment manufacturers, not only to ensure the reliable quality of their products, but also the practicality of their products is a decisive factor. Only plastic recycling granulators with these characteristics can win the trust and recognition of most consumers.
In the plastics processing process, especially in the recycling process of waste plastics, the sorted, crushed and cleaned waste plastics will be sent to the waste plastics granulator for high temperature melting and filter extrusion. Emissions have become a major secondary source. Environmental pollution. If we exhaust the exhaust gas without treatment and it will seriously pollute the environment, how to deal with the exhaust gas generated by the waste plastic granulator?
Exhaust gas filter
The waste gas filter can be matched with the waste plastic granulator to increase the flue gas removal rate by more than 98%, and realize the true environmental protection treatment of waste plastic. The high-efficiency gas filter integrates the mixed hydrolysis flue gas removal system with the water ring vacuum flue gas removal system, micro-filter flue gas removal system, multi-stage deodorization system and multiple automatic monitoring systems. It has many functions such as smoke removal, steam removal, odor removal, dust removal and dust removal.
Our company also has Central Granulator For Sale, please contact us.