The quality of our products is something we cannot ignore, so we have been sticking to our best products. Our Plastic Shredder can automate feeding, has the advantages of purifying the environment, saving manpower and material resources, and maximizing the high-yield demand of customers. As a Plastic Crusher Manufacturer, let's share with you the features of Plastic Shredder:

1. This machine has wide application and can be applied to the regenerative fully enclosed and quiet design of plastics such as boxes, thin pipe fittings, blow molding parts, bottles and shells. The noise outside the machine is less than 80db within 1m, and dust pollution is avoided.
2. Plastic Shredder is beautiful in appearance, easy to operate, and easy to change blade. The wide structure of flat knife is suitable for crushing large-volume thin-walled and thin material products and improving crushing efficiency.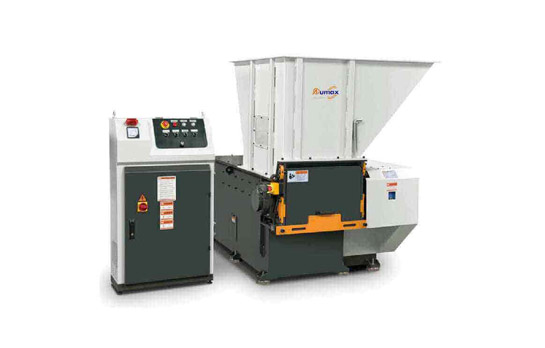 Plastic Shredder
3. The Plastic Crusher is uniquely designed with a heat-conducting system inside, which allows the heat generated by the motor to be discharged outside the machine to maintain the life of the motor.
4. Stainless steel storage bins are easy and quick to clean. The soundproofing material is filled in, the motor is equipped with an overload protection device, and the power supply device has good safety and environmental protection, and is energy-saving and durable.
5. Built-in safety protection system, optional CE certified electrical appliances, fully in line with European safety standards.
6. Equipped with a phase sequence controller to prevent adverse effects caused by motor reversal.
7. Equipped with power isolating switch, it is more convenient and safe to repair and operate.
8. The user-friendly design of the handle switch makes the operation easy and comfortable.